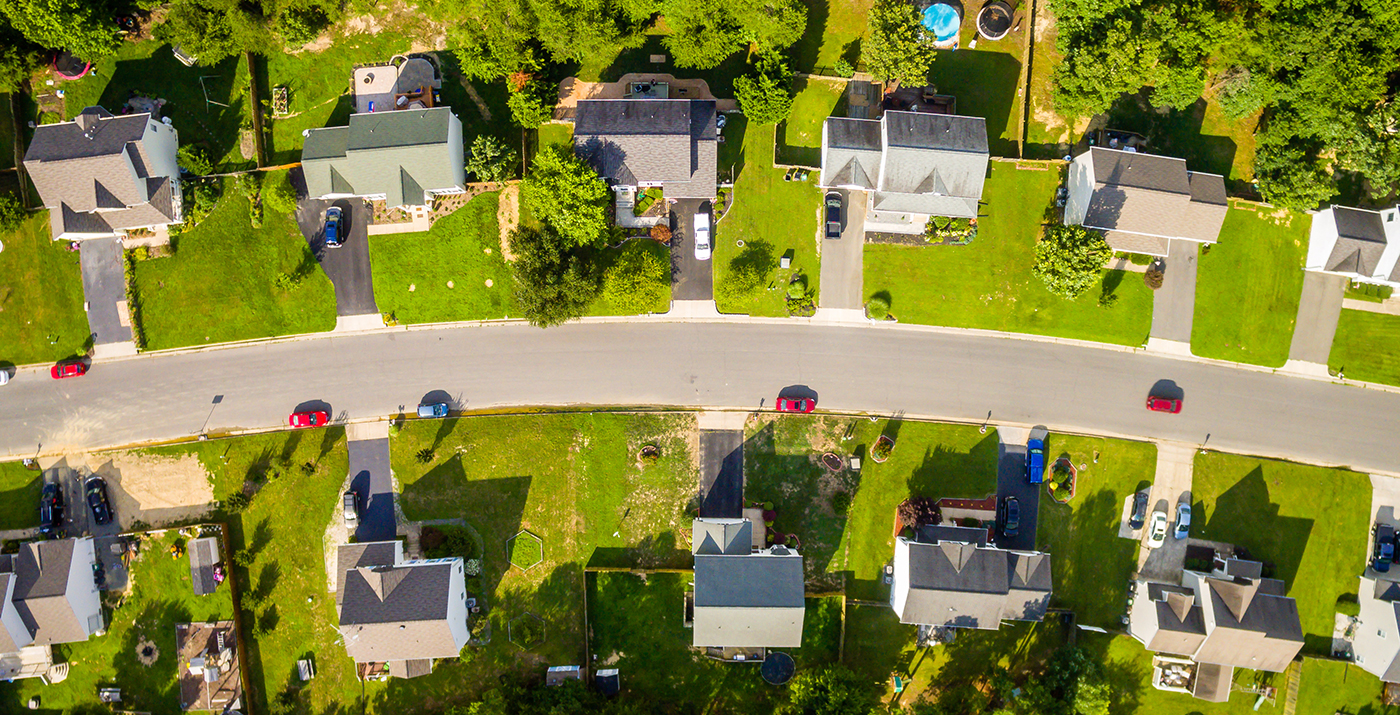 Privacy Policy | Service Line Warranties of America
Customer Data Privacy Policy
Effective Date: January 1, 2020 (amended July 1, 2021)
Utility Service Partners Private Label, Inc., known as Service Line Warranties of America ("SLWA"), is part of the HomeServe family of companies. HomeServe USA Corp. and its parent, affiliate and subsidiary entities. HomeServe USA Corp. and its parent, affiliate, and subsidiary entities ("HomeServe" or "We" or "Us" or "Our") are serious about the private nature of your personal data, such as the name, address, telephone number, email address, and other information obtained from, or provided by, you ("You") to Us, regardless of the manner in which it is provided, including, but not limited to, information provided by mail, e-mail, telephone, mobile phone (including applications or text message), surveys, sweepstakes, contests, on our social media pages or on Our websites ("Website" or "Websites").
By enrolling in a plan/policy or purchasing a product or service offered by Us, by visiting as a user and/or registering an online account on Our Website, or by providing Us or Our selected partners ("Partners") with Your information during enrollment, submitting a claim, or for any other reason, regardless of the forum or media in which it is provided, You accept and agree to the terms set forth in this Privacy Policy ("Policy"). If You do not agree to the conditions set forth below, please notify Us that You do not want Your personal data used in accordance with this Policy, do not provide Us with personal data, and do not visit Our Website.
We will update this Policy from time to time, so please review the Policy regularly. If We materially alter this Policy, We will notify You of such changes by posting a notice on Our Website. Your continued use of plans, policies, products, services, or Our Website will be deemed Your Agreement that Your information may be used in accordance with the new Policy.
Please read this Policy carefully to fully understand how We collect, share, and protect personal data about You. This Policy is incorporated into and is part of the Terms of Use of the Website. To access the Terms of Use click here.
In the course of Our business or operating Our website, it is necessary for Us to access, collect, use, transmit, disclose, store, maintain and otherwise handle personal data about You. This Policy provides the basis for protecting such personal data while ensuring Our compliance with all state and federal laws and industry requirements.
This Policy applies to all personal data accessed, collected, used, transmitted, disclosed, stored or maintained by Us, including both electronic data and paper records. All of Our employees, whether permanent or temporary, independent contractors, Partners, affiliates, contractors or third parties working on Our behalf, will adhere to this Policy.
We are committed to using reasonable commercial measures to ensure: (1) the safeguarding of Your personal data, (2) that such personal data is used in accordance with this Policy, and (3) that precautions preventing misuse are both effective and appropriate. We adhere to the following practices:
Personal data You provide will not be accessed or used in a way that is incompatible with this Policy.
We appropriately protect against unauthorized, inadvertent access, use and/or disclosure through administrative, technical and physical safeguards.
We strive to prevent breaches of Your personal data with security measures and will notify You of a breach of Your personal data if required by applicable state or federal law.
We train Our employees with regard to safeguarding Your information.
In order to deliver personalized and relevant information to You by mail, telephone, e-mail, or on Our Website, We collect various types of information from You as set forth more fully below (collectively, "Information"). Please do not provide Us with sensitive information or health information. If You should do so inadvertently, We will use and disclose that information in the same manner as any other Information You provide to Us.
In the course of Our business or operating Our website, or delivering Our products and services through technology-enabled solutions, We may collect and process the following Information about You:
Non-Personal Information. We may collect details about You, when You contact Us or visit Our website ("Non-Personal Information") including, but not limited to:

Product and service enrollment(s),
Utility provider,
Location data,
Your IP address,
Traffic data,
Weblogs,
The date and time You accessed or left the Website,
The pages You viewed on the Website,
Other communication data, and
Your zip code
Some parts of Our Website use cookies and other technologies to collect this Non-Personal Information. See the section titled "Use of Cookies, Web Beacons, and Other De-Identified Data Collection" below to learn more.
We may also collect non-personal, aggregated information about Your use of Our Website.
If You access Our Website from a mobile device, We may also collect the unique device ID, device make and model, device IP address, web browser type and version, and mobile carrier.
Personal Information. "Personal Information" relates to any information that can be used to identify an individual, such as name, address, residential telephone number or mobile telephone number, e-mail address, utility account number, and other biographic information. If You contact Us, or choose to enroll in products or services offered by Us or Our Partners, or link to or register on Our Website, We will ask You to provide certain Personal Information to Us. We may also access or collect additional information unique to You from third-party social media services (in accordance with authorization procedures determined by the social media service), including, but not limited to: third-party social media handle, profile or account information, website URL, and photographs or other graphics.
Financial Account Information and/or Credit or Debit Card Information. If You purchase products or services offered by Us or Our Partners, We will collect certain financial and/or utility account information from You, such as a financial or utility account number, credit or debit card number, or checking account number ("Financial Information"). We will only collect and store such Financial Information for payment purposes, as more fully set forth below, to the extent necessary to provide You with Our products and services. We will not use it for any other purpose, and will take adequate security measures to protect the Financial Information You provide Us.
Contact Us. If You should email Us through the "Contact Us" link on Our Website, We request Your contact information such as name, address, telephone number, and e-mail address.
Product Reviews. If You choose to provide feedback or review one of Our products or services We will collect any information You provide to Us or a third-party as part of Your review, regardless of the forum or media in which it is provided, including, but not limited to:

Name,
Address,
Residential and mobile telephone number,
E-mail address,
Your geographic location,
Type of service,
Your review, comments, feedback, etc.

Surveys, Sweepstakes, and Contests. If You choose to participate in one of Our surveys, sweepstakes or contests, We will collect Your name, address, telephone number, mobile telephone number, and e-mail address.
We collect Your Information to provide You with information relating to Our products and services, and to operate and improve Our services to You. We use this Information to establish and manage Our customer relations and customer service with You, and to perform related functions and send You related information, including confirmations, invoices, technical notices, updates, security alerts, and support and administrative messages. We also use this Information to provide and deliver news, promotions, special offers, information, or to offer You other products and services that may be of interest to You, or communicate with You about sweepstakes or contests, or to process and deliver sweepstakes/contest entries, correspondence, and prizes. We may also use Your name, city/state of residence, and the comments that You may provide in response to questionnaires or surveys for Our media advertising and promotional purposes in any media now known or hereafter developed.
The Non-Personal Information We collect on the Website will be used to find out how users use Our service and Website, other internal purposes and to help Us interact with Website users. For example, this information will tell Us how much time users spend on the Website, what websites Our users are coming from, and to what websites Our users are going. The collection of this Non-Personal Information allows Us to, among other things, prepare for traffic load demands and to efficiently deliver Our products and services.
We will only collect and store Your Financial Information for payment purposes; We will not use such information for any other purpose, and will take adequate security measures to protect the Financial information You submit.
Where permitted to do so, We may disclose Your Information to others including any company in Our group of companies, Partners, or third parties to carry out Our services and deliver Our products to You, send You related information, including but not limited to, confirmations, invoices, surveys, technical notices, updates, security alerts, and support and administrative messages, and provide and deliver information and offers on other products and services offered by Us, Our Partners, or third parties that may be of interest to You. We may also share Your Information with Our group of companies or vendors that operate outside the United States (including the U.K., or Canada). By providing your Information to Us, You fully understand and clearly consent to such use and transfers as set out in this Policy.
We may use third party service providers to help Us operate our business, such as authorization of payment transactions, marketing, mailing and fulfillment vendors, home repair technicians, service-related technology providers, and may share Your Information with these service providers for those limited purposes.
We may also provide third parties with statistical, aggregated information about Your use of Our Website and to monitor and conduct an analysis of Our Website traffic and usage patterns, and analyze trends.
If HomeServe, or a portion of HomeServe, is sold to, or merges with, another company, or declares bankruptcy, some or all of the Information collected from You may be transferred to a third party as a result of the transfer of assets. We may also disclose Your Information when we determine it is necessary to comply with applicable laws or protect the interests or safety of HomeServe or any other person.
We are committed to ensuring that the Information You share with us is secure. In order to prevent unauthorized access, use or disclosure of Your information, We have put in place commercially suitable physical, administrative and technical safeguards to secure Your Information in both electronic and paper form. We control access to Our computer information systems containing Your Information by user ID and password. We control access to Our paper records containing Information by keeping such information in secure areas with restricted access. We use up-to-date versions of security software, including malware, patches and antivirus software, firewalls, and encryption methods. All employees, Partners, or third parties who are provided access to Your Information may only use such data for the purposes set forth in this Policy, and they take steps to provide reasonable safeguards to protect Your Information at all times.
Transmission of information on the internet is not completely secure and therefore We cannot guarantee the security of the Information sent to Us electronically on Our Website or otherwise; transmission of such Information is therefore entirely at Your own risk.
Use of Cookies, Web Beacons, And Other De-Identified Data Collection
Like most websites, We make use of browser "cookies". A cookie is a very small text document, which often includes an anonymous unique identifier. When You visit a website, that site's computer asks Your computer for permission to store this file in a part of your hard drive specifically designated for cookies. Each website can send its own cookie to Your browser if Your browser's preferences allow it, but (to protect Your privacy) Your browser only permits a website to access the cookies it has already sent to You, not the cookies sent to You by other sites. You can manage or disable Your cookies by using tools of Your browser. If You choose to disable cookies, We will not store certain Information You provide to Us. However, if You do choose to remove cookies or reject cookies it may affect certain features or services of Our Website. For more information regarding the protocol We use when You disable Your browser's cookies, click here.
As You browse Our Website, the Website uses its cookies to differentiate You from other users in order to prevent You from seeing offers inapplicable to You or requiring You to log in more than is necessary for security. Cookies, in conjunction with Our web server's log files, allow Us to calculate the aggregate number of people visiting Our Website and determine which parts of the Website are most popular. This helps Us gather feedback in order to constantly improve Our Website and better serve Our customers. Generally, the cookies used on Our Website do not allow Us to gather any Personal Information about You. However, should You make a purchase through Our web order process, We require You to submit certain Personal Information (e.g. name, address, e-mail address, and telephone number) and Financial Information in order to checkout. If You set up an account with HomeServe through Our web order process, We store Your username and password and maintain a record of Your contact information associated with the purchase. We do not store Financial Information through Our cookies. HomeServe will never use cookies to retrieve Information from a computer that is unrelated to Our Website or services.
We may collect Information using web beacons. Web beacons are electronic images that may be used in Our services or in Our e-mails. We use web beacons to deliver cookies, count visits, understand usage and campaign effectiveness and tell if an e-mail has been opened and acted upon.
HomeServe may share some Information with others, in aggregate, anonymous form, which means that the Information will not contain any personally identifiable information about You or any other person. As such, third party cookies do not track Your personal data from Our Website over time or across different websites. However, HomeServe is not responsible for third party cookies when You leave Our Website and enter a third party website. Please see the "Third Party Websites and Interaction" section below for more information.
Third Party Websites And Interaction
We may create links allowing You access to third-party websites, or there may be instances when you access Our Website via a link on a third-party website. We are not responsible for the internet collection practices or the content that appears on those websites and We do not endorse those websites. By accessing other third party websites through Our Website, or vice-versa, You are consenting to the terms and privacy policies of those websites. We do not accept responsibility or liability for their policies whatsoever as We have no control over them. Please consult those websites' individual privacy policies in order to determine how they treat user information.
We use third-party advertising services to serve ads when You visit some of Our Websites and other websites and online services, third-party email services to send informational and marketing emails, and third-party analytics services to help Us understand and improve the usage of the Websites and our email. These services will collect Your personal identifiers (such as IP address, device id, and cookie information), device characteristics (such as browser version), and website browsing activity from You when you visit the Websites by placing cookies and using other similar technology. They use that information to provide advertisements to You on Our Websites and other non-affiliated websites and/or to provide analytical information for Our Websites. These third-party companies also may collect and combine information about Your online activities over time, on other devices, and on other websites or online services, if those websites and online services also use the same partners.
We currently use Google Analytics to collect and process certain usage data on Our Websites. To learn more about Google Analytics and how to opt out, please visit https://policies.google.com/technologies/partner-sites. You may learn more about advertising networks and opt out of receiving personalized advertisements on this browser or device from advertisers who are members of the Network Advertising Initiative or who subscribe to the Digital Advertising Alliance's Self-Regulatory Principles for Online Behavioral Advertising by visiting the opt-out options of each of those organizations. Links to those sites are here:
Network Advertising Initiative: https://optout.networkadvertising.org/?c=1
Digital Advertising Initiative: https://optout.aboutads.info/?c=2&lang=EN
When You opt out of personalized advertising, You may continue to see online advertising on the Sites and/or Our ads on other websites and online services.
We may use a number of third-party services on the Websites including Sizmek for advertising purposes and Google for Website tag management. For a understanding of Sizmek's privacy practice, see https://www.sizmek.com/privacy-policy/#info-third. For an understanding of Google's privacy practices see https://policies.google.com/privacy?hl=en#infocollect .
Opt Out, Unsubscribe, Access, Questions And Further Information
At your request, and where required by law, We will confirm, and/or update the Information We hold about You. We may have to verify Your identity first. If You do not want to receive marketing information from Us You may "opt out" by writing, emailing or calling Us using the contact information listed below. If You opt out, You may still receive information from Us but only if it is necessary to provide You with Our products and services including administrative messages or satisfaction surveys.
California Privacy Notice and Rights
We do not share personal information (as defined by California Civil Code §1798.83) with other people or non-affiliated businesses for their direct marketing purposes. Our Websites do not currently respond to browser do-not-track signals.

California consumers have the right to request:
• the deletion of the personal data We have about them
• additional information about whether and how We have collected, used, disclosed, and sold personal data about them
• the specific pieces of personal data We have about them during the prior 12 months
California consumers also have the right not to receive discriminatory treatment if they exercise the rights list above.
When You make a request, we may require that You provide information and follow procedures so that we can verify the request and your jurisdiction before responding to it. The verification steps we take may differ depending on the request You make. We will match the information that You provide in your request to information we already have on file to verify your identity. If we are able to verify your request, we will process it. If we cannot verify your request, we may ask You for additional information to help us verify your request.
Consumers will be required to submit their first and last name and email address and may also be asked to provide their telephone number or address so that we can verify the request. Please provide as much of the requested information as possible to help us verify the request. We will only use the information received in a request for the purposes of responding to the request.
California law permits California consumers to use an authorized agent to make privacy rights requests. We require the authorized agent to provide Us with proof of the California consumer's written permission (for example, a power of attorney) that shows the authorized agent has the authority to submit a request for the California consumer. An authorized agent must follow the process described below to make a request, and We will additionally require the authorized agent to verify his/her own identity and We will confirm the agent's authority with the California consumer about whom the request was made.
You may submit a privacy rights request to Us by:
• Visiting homeserve.com/sc/dataprivacy
• Calling Us toll-free at 833-950-0094 (during business hours)
We are not currently selling Your personal data and have not sold Your personal data since January 1, 2020, the date the California Consumer Privacy Act (CCPA) went into effect. We do not have actual knowledge of selling the personal data of minors under 16. As a California consumer, You have the right under the CCPA to opt out of the sale of Your personal data.
Privacy Rights of Nevada Residents
We do not sell personal data for monetary consideration. However, if You are a Nevada resident, You have the right to submit a request directing Us not to sell Your personal data. To submit such a request, please contact Us using the information in the "Contact Us" section below.
If You have any questions, comments or complaints about this Policy, please contact Us at:
HomeServe USA Corp.
ATTN: Privacy Officer
601 Merritt 7, 6th Floor,
Norwalk, CT, 06851
1-888-666-8075
privacy@homeserveusa.com
Our Website is designed and intended for those who have reached the age of majority (18 years of age). By using Our Website, You affirm that You are at least 18 years of age. We are not liable for any damages that may result from Your misrepresentation of age.
No one under the age of 13 is authorized to submit any information, including Personal Information, on Our Website. Under no circumstances may anyone under the age of 13 use Our Website. Parents or legal guardians of children under 13 cannot agree to these terms on their behalf. We will not knowingly collect any Personal Information from children under the age of 13.