We wanted to check in to see how you're doing. Undoubtedly, this has been quite an adjustment, and we hope you and your loved ones are safe, well and making the best of the many changes that have become part of all of our daily routines due to COVID-19.
Here at SLWA, we've made some important adjustments to help maintain our operations so we can continue to provide the excellent customer service you expect of us.
We continue to keep our employees safe and have the majority of our employees working from home.
Second, we provide mostly "essential services" under the "shelter in place" or "stay at home" orders being issued across the country. This means that the plumbers, electricians and HVAC techs from the small businesses we work with across the country can largely continue servicing your home.

Please keep in mind that at this time, the impact the coronavirus (COVID-19) may have on our ability to service your repair claim is unknown. While we will work to service your claims as expeditiously as we always do, we need to comply with an evolving number of state restrictions, so we hope you understand that delays (particularly on non-emergency jobs) may be inevitable. That being said, our customers are at the heart of everything we do, so we're committed to keeping you informed every step of the way.
Finally, we can't say it enough: your safety and that of our team is paramount to all of us.
We've taken a number of measures at SLWA to prevent the spread of the disease. These include:
Cleaning at all our offices thoroughly and frequently
Reminding all team members of the need to practice good personal hygiene
Wearing protective gear when visiting customers' homes
Staying home from work when we're ill.
We've also initiated measures to keep our technicians healthy by protecting them from unnecessary risks when entering a customer's home. This includes several pre-screening questions to understand whether someone in the home is infected or has a high risk of being infected.And when the technician arrives at your house, he/she may ask you these questions again before entering your home. If a risk is present, we have a dedicated team with specialized training to assist you.
We've made other changes to our processes (such as removing the requirement that you sign a technician's invoice after completion of the job). All of this ensures that the technician dispatched to your home maintains a safe distance away from you, so we can keep both you and our valued technicians safe and healthy.
From our home to your home, we are here for you. Even as the coronavirus situation continues to unfold over the coming days and weeks, please know that our commitment to you remains unchanged.
Thank you for being a SLWA customer. If you have any questions about our response to the coronavirus or need to initiate a claim, please call our toll-free emergency repair hotline at
1-866-922-9006
.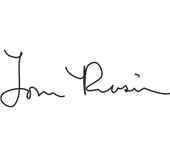 Tom Rusin
CEO
Frequently Asked Questions
I have a service request. How do I contact SLWA?
Call our 24-hour toll-free emergency repair hotline at
1-866-922-9006
to talk with one of our U.S. based customer service agents. You can also visit
www.slwofa.com
.
What type of repairs will be addressed during the coronavirus crisis?
In collaboration with our network of technicians and contractors throughout the country, we will work to address repairs where and when we can, as quickly as we can. There are state and local mandates in place in many parts of the country and our priority is keeping you and our technicians safe.
What if I have an emergency?
For emergencies that may threaten the health and safety of you and your family, we will deploy technicians as quickly as possible - like we always do.
If your repair can wait, our customer service team will ask for your patience. It may be that your job will take longer to complete. Or you can always decide to call us back in a few weeks.
Can I get home repair assistance over the phone?
In certain service request situations, our Repair Management Coordinators are trained to trouble shoot your problem to determine if a self-resolution fix is possible. This will only be offered to attempt to quickly resolve your issue and only when it is safe to do so. It may help restore service to your home immediately, keeping our technicians focused on more complex jobs and also helps keeps our customers and technicians out of contact with each other - reducing the risk of spreading the COVID19 virus.
If I am showing symptoms, will you come to my house?
Different repair types and situations will dictate how your request is handled. Just give us a call at
1-866-922-9006
and we'll find the best and safest solution.
What pre-screening questions will I be asked?
Below are the 3 questions you'll be asked when you call SLWA. (Technicians arriving at your home may also ask you these questions prior to entry.)
• Have you been in contact with anyone in the last 14 days who has had a
confirmed case of COVID-19 (coronavirus)?
• In the last 14 days, have you visited any of the high risk areas impacted
• Is anyone in the home under quarantine because of coronavirus, either a
confirmed or suspected case?
What questions should I ask the technician before they enter my house?
Like us, we know you want to be as safe as possible at this time. You should feel free to ask the technician the same types of questions we're asking you. If you feel like your technician presents a health risk, please call us and we'll see about making alternate arrangements for your repair.

What safety precautions are technicians taking before entering customers' homes?
We have initiated protective measures to keep our technicians healthy - limiting them from unnecessary risks when entering customers' homes. They have been instructed to practice good hygiene, they've been trained on when and how to use personal protective equipment and we've advised them that they should stay home from work if they are ill. Plus, we'll be asking a number of pre-screening questions to understand whether someone in the home is infected or has a high risk of being infected.
How do I stay updated on SLWA policy changes?
We will be updating this FAQ page when necessary. So please check back here.